Need Advice?
Speak to our Customer Support Staff using the "text" feature above.
TIME REMAINING IN SALES EVENT
Frequently Asked Questions
ORDERING INFORMATION
How do I place an order?
---
You may either browse our catalog directly or use the powerful search function that will match by keyword. Make your selections and add to cart. It's that simple.
---
What about shipping and tax?
---
First class shipping via USPS is available as well as Express Mail for overnight delivery. All orders received before 1 pm CST are shipped same day.

Taxes are included in the price of our products.
---
Do you offer discounts?
---
We frequently offer our customers generous discounts in the form of coupon codes. We also offer any active duty or retired military personal an additional 10% of any order placed with us.
---
What if I want a product I can't find on your site?
---
Yes. We can obtain any herb requested provided they are legal to purchase or possess in your state and do not violate any federal laws. Contact us info@herbalnation.org for details
---
Is Kratom legal in my state?
---
Kratom is legal in the United States except for Indiana, Wisconsin, Vermont, Arkansas, Alabama and Rhode Island. Kratom is banned in Sarasota County, FL, San Diego, CA, Ontario, OR, Jerseyville, IL and Washington D.C. Efforts are underway to meet with lawmakers and state regulators in these states to share facts and correct misconceptions, including that naturally occurring, plant-based Kratom is safe and should be treated differently from Kratom adulterated with synthetic alkaloids or dangerous chemicals.
---
---
SAFETY CONCERNS
I have seen some 'negative' reports on Kratom lately. What should I know about this controversy?
---
As with any product, be it a synthetic pharmaceutical or a natural herbal remedy, all of them have one thing in common. They all contain chemicals that can be metabolized by the body in different ways. It is always a concern that different people may experience a less than optimal reaction. While it is true there have been some recent reporting drawing attention to some issues that on the surface, seem to place Kratom in a less than favorable light, it is important to always consider evidence in context and assemble the 'big picture'.

We encourage you to conduct your own research and draw your own conclusions about this herb. We have found that when anything natural generates this much controversy, the source of this controversy is generally someone who could profit substantially provided plant derivative products were eligible for patent protection.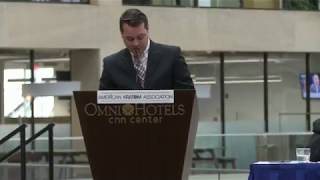 ---
The FDA is saying that Kratom has been linked to some deaths recently. Should I be concerned?
---
Anytime there are reports of death connected to the use of medicine it should always be a source of concern. A recent press release issued by the FDA cited a concern that Kratom was linked to 36 deaths over the past few years. A close examination of these reports reveal a few interesting facts: 1) "Out of just 42 times that kratom is mentioned in FAERS (FDA Adverse Event Reporting System since 2011, there is not a single death associated with kratom itself as a single component, and every one of them is related to the co-administration of other toxic levels of a prescription drug or illegal substance."
- Mac Haddow, legislative director, American Kratom Association 2) Each year more than 78,000 Americans end up in the Emergency Room from toxic doses of Tylenol. Since 2001, over 1500 deaths have been caused solely by overdoses of Acetaminophen. *National Institutes of Health 3) On November 30, 2016 a long-awaited 8-Factor Analysis by Dr. Jack Henningfield, Ph.D., vice president of Research, Health Policy, and Abuse Liability at PinneyAssociates, concludes that kratom's potential for abuse and dependence is no greater than such widely used and unscheduled substances as "nutmeg, hops, St. John's Wort, chamomile, guarana, and kola nut. Yet even in light of these revealing facts, the FDA remains largely silent regarding the obviously greater danger posed by the use of Tylenol and /or prescription opioids. Perhaps Mac Haddow, the legislative director of the American Kratom Association puts it best: "This clearly illustrates a political agenda, rather than a scientific concern, at the FDA."
---
Is Kratom addictive?
---
Kratom is non-habit forming, unless taken in extremely high doses for extended periods of time. If taken in excess, continuously over long periods of time, Kratom consumers may experience dependence, similar to caffeine dependence. There can also be some discomfort if taken daily and use is abruptly discontinued. This can be avoided by taking regular breaks and/or gradually tapering down consumption levels.
---
---